Aug 10, 2020 –

The spread of COVID19 has highlighted the impacts of elevated air pollution on public health, especially underserved populations in rural New Mexico. 
(See information on Harvard Study at https://nmpoliticalreport.com/2020/04/15/for-greater-chaco-communities-air-pollution-compounds-covid-19-threat/.) The Navajo Nation in New Mexico has especially been impacted by fossil fuel pollution related to both the gas and oil industry and electricity production tied to coal.  Not only has this impacted human health, but it threatens some of the region's most remote and sacred areas, such as Chaco Canyon and surrounding Navajo Chapters.
The Bureau of Land Management Office in Farmington NM is currently seeking public comment related to the Mancos Shale Resource Management Plan Amendment/Environmental Impact Assessment (RMP-A/EIS).  The BLM alternative would allow an additional leasing of over 3,000 new parcels for oil wells in the Chaco Cultural area.
Area air monitoring conducted in 2018 indicated that levels of formaldehyde were well above safe threshold levels.  Formaldehyde is just one of the volatile organic compounds released in oil well operations that have impacts on human health including negative respiratory impacts.  According to the U.S. Environmental Protection Agency and the National Cancer Institute, when formaldehyde is inhaled it can cause coughing, sore throat, nosebleeds and eye irritation that can ultimately lead to cancers of the throat and nose.
In a 2018 health survey conducted by trained Counselor Chapter staff and the Southwest Pennsylvania Environmental Health Project, a sample of 11% of Chapter residents indicated that more than 80% suffered from sinus pain, coughing, headaches, burning eyes and other symptoms The vast majority  of these respondents lived within five miles of one or more active wells.
The deadline for public comment to the BLM Alternative is September 25, 2020. Many environmental and health organizations, as well as the Navajo Nation and the All Pueblo Council of Governors, are asking the BLM to first, consider public health impacts from hydraulic fracturing on local communities, and second, to extend the timeline until appropriate public meetings and comments can once again be conducted.


For more information on formaldehyde, visit https://www.epa.gov/formaldehyde/facts-about-formaldehyde.
For more information on the the Farmington BLM website at www.blm.gov/nm/farmington
Please submit your organization's comments to:
Sarah Scott
BLM Project Manager
6251 College Blvd. Suite A
Farmington, NM  87402
Or
Email:
Sarah N. Scott
505-564-7689
blm_nm_ffo_rmp@blm.gov


New Office of Natural Resources Trustee Tackling State's Contamination Issues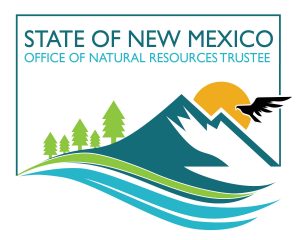 Decades ago, the United States Congress had the remarkable wisdom and foresight to pass two landmark pieces of environmental protection legislation – the Superfund Act of 1980 and the Oil Pollution Act of 1990 (OPA).  Both laws have proven invaluable in protecting New Mexico's public health and our water, forests, soils, wildlife, and other natural resources. 
First, those laws require polluters to clean up toxic substances they have released into New Mexico's environment that threaten human health.  Of equal importance, the Superfund Act and OPA also require that the parties responsible for contamination, repair any damage to natural resources that were injured by those contaminants.  
In New Mexico, responsibility for the protection of natural resources belongs to the Office of the Natural Resources Trustee (ONRT) under the New Mexico Natural Resources Trustee Act [NMSA 1978, §§ 75-7-1 et seq].  ONRT's mission is "to return injured natural resources and the services they provide to the condition that would have existed absent the release of contamination."  Natural resources that fall under the Trustee's work include groundwater, surface water, drinking water, air, land, fish, wildlife, wildlife habitat, and Biota (the animal and plant life of a particular region).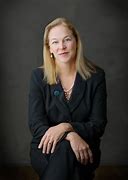 New Mexico didn't have a full-time Natural Resources Trustee for more than a decade until last December when Governor Lujan Grisham appointed former Bernalillo County Commissioner Maggie Hart Stebbins to serve in that role.  During the 2020 session, legislators and Governor Lujan Grisham approved funding that has allowed ONRT to renew its efforts to restore damaged natural resources around the State.  
Using a prescribed process, ONRT evaluates natural resource damage following the release of a toxic substance.  Once injury is determined, the next step is to identify fair compensation from the responsible party for the loss of the resources and the services they provide from the time the injury occurred until their full recovery. Compensation is either in the form of appropriate restoration projects or cash settlements. The purpose of both restoration projects and cash settlements is first to restore injured resources, and if that is not possible, to replace or acquire equivalent natural resources and the services that were lost or impaired. 
ONRT then develops a comprehensive restoration plan with input from affected communities which is then implemented and monitored to ensure successful restoration. 
Funds recovered in those settlements return to the communities where the damage occurred to restore and/or replace damaged resources. For example, in May 2020, Hart Stebbins and the Mayor of Questa signed two agreements that provide $2.3 million for critical drinking water and wastewater infrastructure improvements in Questa, using funding received from a damage assessment settlement with Chevron Mining. See articles here: 
https://onrt.env.nm.gov/wp-content/uploads/2020/06/SF-New-Mexican-Questa-gets-2.3M-to-help-prevent-future-water-contamination.pdf
https://onrt.env.nm.gov/wp-content/uploads/2020/06/Questa-gets-2.3-million-for-water-improvements.pdf
Since its creation, ONRT has recovered more than $30 million for New Mexicans through settlements throughout the State, including Questa Molycorp/Chevron Mine; South Valley Superfund Site; Freeport-McMoRan groundwater and wildlife habitat damage near Silver City; ATSF Clovis and Tie Treater sites; and others. Current natural resource damage cases include Los Alamos National Laboratories, Bonita Peak Mining District (including Gold King Mine) in San Juan County, Ft. Wingate Army Depot in McKinley County; and NASA/White Sands Test Facility in Dona Ana County. 
For more information about ONRT, visit www.onrt.state.nm.us or contact Ralph Gruebel, ONRT Executive Director, at Ralph.Gruebel@state.nm.us.
Other Opportunities for Engagement and Learning 
The NM Energy, Minerals and Natural Resources Department has issued a draft rule on methane emissions for New Mexico.  OCD's draft rule proposes 98 percent natural gas capture from the oil and gas industry by 2026. The rule includes robust data collection and reporting requirements, as well as an enforceable target for operators to reduce methane.  The agency has commenced an informal comment period through August 17. There will also be the opportunity to participate in a formal public comment period once the rule has been finalized and proposed to the Oil Conservation Commission.
Reducing methane emissions is critical to human health, ecosystems and agricultural productivity as methane leads to the formation of another Greenhouse Gas – ozone. According to the U.S. Environmental Protection Agency, ozone can cause shortness of breath, inflame and damage airways, make the lungs susceptible to infection, increase the frequency of asthma attacks, and cause chronic obstructive pulmonary disease (COPD) among others. 
For more information on how to engage in public comment, visit http://www.emnrd.state.nm.us/ADMIN/documents/OCDMethaneRuleReleaseDraftFinal072020.pdf
To review the draft methane rules, visit http://www.emnrd.state.nm.us/OCD/rules.html
Also see the NM Environmental Public Health Network's issue brief on methane emissions at: https://nmephn.org/wp-content/uploads/2020/04/EPHN-Issue-Brief-1-Methane-9-19-Final.pdf
The National Institute of Environmental Health Sciences has created an integrated, curated bibliographic database of global peer-reviewed research and literature on the science of climate impacts on humans.  For more information, see https://tools.niehs.nih.gov/cchhl/
In 2018, the World Health Organization (WHO) identified air pollution as the second-largest risk factor for noncommunicable disease worldwide. Globally, more than 90 percent of people breathe air that fails to meet WHO standards. That includes an estimated four in 10 people in the United States. Air pollution is now catching the attention of neuroscientists and toxicologists. See a recent article in how pollution affects brain health by the Proceedings of the National Academy of Sciences of the United States. https://www.pnas.org/content/117/25/13856

The Institute for Policy Integrity Online Conference on Climate Change and Public Health is hosting an online conference on climate change and public health – September 22, 10 a.m. – 1 p.m.  Further information and registration can be found at https://policyintegrity.org/news/event/perspectives-on-climate-change-public-health. 

Connect with us on FACEBOOK for current events and updates around New Mexico Environmental Public Health Network.