Sep 23, 2021 –
New Mexico's Orphan Wells – A Danger to Human Health and the Environment
New Mexico has a serious orphan well issue that presents significant financial, environmental and health challenges for our state.   

An orphan well is a well no longer in use that has not been properly plugged or remediated and has no operator on record, which is often due to bankruptcy.

New Mexico's Oil Conservation Division (OCD) of the Energy, Minerals and Natural Resources Department, estimates there are 312 orphan wells on state and private land and approximately 293 orphan wells on federal lands in the state. These sites often have decaying infrastructure that can threaten the health of New Mexicans by contaminating drinking water and leaking dangerous methane pollution into the air we breathe.

Recent presentations by the OCD and the New Mexico State Land Office (SLO) at a Water and Natural Resources interim legislative committee hearing, discussed both the progress and the challenges of addressing the orphan well issue in New Mexico. Both the OCD and SLO hold certain regulatory authority over oil and gas activities in New Mexico. (See presentations at https://tinyurl.com/ze2fhnm8) 

The majority of non-active wells are plugged by the operators, who must put up bond money before they begin drilling to cover the cost of plugging in the event that the company goes bankrupt. This bonding is part of the financial assurance (FA) the OCD collects for well plugging and remediation of orphan wells, which it administers through a "Reclamation Fund." Aside from forfeited bonds, the funds also come from a percentage of the Oil and Gas Conservation Tax. The OCD can use these funds only as they become available.

According to the OCD, the average cost to plug a well is $35,000, making the total liability to plug the 312 orphan wells on state and private land in New Mexico approximately $10.9 million. The OCD has approximately $2.2 million in FA, leaving a gap of $8.7 million. Since 2015, the OCD has plugged 185 wells on state land. 
 
A recent study by the Center for Applied Research further analyzed the adequacy of current FA requirements imposed by state regulatory entities – like the OCD and SLO – on wells, pipelines, and other oil and gas infrastructure on state and private lands throughout New Mexico. The study found that existing FA requirements are woefully inadequate to fully offset the estimated closure and clean-up costs, with the state facing a total potential clean-up liability of $8.38 billion. The amount of funding available through the required FA is a mere $201 million, leaving a $8.18 billion gap.

Orphan wells are not just a pressing New Mexico issue, but a national issue as well. The more than 3.2 million abandoned oil and gas wells in the nation together emitted 281 kilotons of methane in 2018, according to the data included in the U.S. Environmental Protection Agency's most recent report (April 14) to the United Nations Framework Convention on Climate Change. That's the climate-damage equivalent of consuming about 16 million barrels of crude oil, according to an EPA calculation, or about as much as the United States – the world's biggest oil consumer – uses in a typical day.

Given that the data are incomplete, the actual amount of methane pollution could be as much as three times higher, the EPA says. The agency believes most of the methane comes from the more than 2 million abandoned wells it estimates were never properly plugged.
See more information on the orphan well issue at:
https://www.nmvoices.org/archives/15157.
https://nmpoliticalreport.com/2021/05/20/analysis-finds-8-1-billion-gap-in-new-mexico-bonding-requirements-clean-up-costs-for-oil-and-gas/
https://www.santafenewmexican.com/news/local_news/oil-and-gas-cleanup-could-cost-new-mexico-8-3-billion-study-says/article_6b8a9918-b97f-11eb-b0b1-6786d9af4fb1.html
---
Uranium Mining Legacy in Northwestern New Mexico

(This article below contains parts of a longer article authored by NM Environmental Law Center Community Outreach Manager Valerie Rangel, which will appear in the December issue of the Green Fire Times)


In the 1960s and 70s, New Mexico was home to hundreds of uranium mines and mills, mostly located in the western part of the state on or near the Navajo Nation. Not only did the activities associated with the mines and mills contribute to harmful air pollution, but the industry also impacted groundwater quality. This environmental public health legacy left by New Mexico's uranium industry continues to disproportionately impact people living on Navajo lands. 

The Navajo Nation hosts 520 abandoned uranium mines and three uranium mills that are Superfund sites. These sites have contaminated billions of gallons of groundwater and countless acres of land and are the cause of significant illnesses and death in the indigenous communities located nearby. Not only is uranium mining connected to lung cancer, but other types of cancer, birth defects, and autoimmune diseases are all tied to exposure to radioactive materials.
 
On July 16, 1979, the largest nuclear accident in U.S. history occurred at the United Nuclear Corporation (UNC) mill site, when the earthen dam to the pond holding UNC Mill uranium tailings was breached. The spill released over 1,000 tons of radioactive mill waste and 93 million gallons of acidic radioactive tailings solution into the Puerco River and traveled downstream through the Navajo Nation to the community of Sanders, AZ. The negative consequences of this spill are still being felt today by residents in the immediate vicinity and in surrounding communities.

Many Navajo uranium workers and their families have become ill, and many have died, from diseases associated with the uranium work itself and living near uranium mines, mills, and waste dumps. Evidence of the devastating effects uranium development has had on Diné communities continues to mount. For example, the Navajo Birth Cohort Study has revealed that uranium and toxic metals remain in the Navajo environment and continue to be a significant concern. A recent the University of New Mexico study found that more than one-quarter of over 700 Navajo Nation women tested had high concentrations of uranium in their bodies. Others, like the Ute Mountain Ute community of White Mesa in southeastern Utah, and the Havasupai Tribe in the Grand Canyon, also face threats posed by present-day uranium operations.
---

Petition for a Hearing
Eastern Navajo Diné Against Uranium Mining (ENDAUM) filed its petition against the United States for violations of the Petitioner's human rights by its acts and omissions that have contaminated and will continue to contaminate natural resources in the Diné communities of Crownpoint and Church Rock. The Inter-American Commission on Human Rights, an independent body of the Organization of American States (OAS) recently ruled ENDAUM's human rights petition against the United States as "admissible."

How You Can Engage on This Issue
You can support the efforts of ENDAUM to stop putting the public health of future generations at risk from irreversible contamination. Ask New Mexico's leaders to create plans for cleanup and long-term waste disposal of hazardous nuclear waste.

Please send completed letters to NMELC, 1405 Luisa Street, Suite 5, Santa Fe, NM 87505, or email ejantz@nmelc.org.

Another way to engage: Request that Senator Martin Heinrich protects the groundwater in New Mexico from in situ leachings (ISL) uranium mining before funds are allocated and infrastructure projects begin from his Tribal Access to Clean Water Act.

Check out the NuclearHotSeat podcast on the birth cohort study at: http://nuclearhotseat.com/2019/11/06/navajo-birth-cohort-study-finds-uranium-contamination-in-navajo-women-babies-dr-johnnye-lewis-anna-rondon-nh-437/
---
The Next Step for Clean Car Standards in New Mexico and the United States


As energy usage continues to transition to cleaner sources, such as wind and solar energy, a major focus for many states is tackling transportation emissions. Transportation emissions are one of the largest contributors to greenhouse gas (GHG) pollution in New Mexico and throughout the United States.
 
At a news conference in Albuquerque on June 24, 2021, the New Mexico Environment Department (NMED) announced the start of a clean car rulemaking process for New Mexico to adopt low-emission and zero-emission standards for passenger vehicles offered for sale in New Mexico. In addition, President Biden issued an executive order on Aug. 5, 2021, that sets a target to make half of all new vehicles sold in 2030 zero-emissions vehicles, including battery-electric, plug-in hybrid electric, or fuel cell electric vehicles.
 
Clean car standards not only save drivers money at the pump, but they also protect the planet and human health. Motor vehicles are a leading source of air pollutants that affect human health. According to the U.S. Department of Transportation, vehicle emissions contribute to the formation of ground-level ozone (smog), which can trigger health problems such as aggravated asthma, reduced lung capacity, and increased susceptibility to respiratory illnesses, including pneumonia and bronchitis. Many scientific studies have linked breathing particulate matter to significant health problems, including asthma, chronic bronchitis, and heart attacks. Diesel particulate matter is of particular concern because long-term exposure is likely to cause lung cancer.
 
An NMED kick-off stakeholder meeting in July detailed how the proposed clean car standards work, as well as the adoption timeline for New Mexico. The Low-Emission Vehicle (LEV) standard would require car manufacturers to offer new passenger cars and trucks that produce fewer greenhouse gases and other harmful air pollutants than vehicles only subject to the federal standard. The Zero-Emission Vehicle (ZEV) standard would require manufacturers to offer for sale a minimum number of new, low- and zero-tailpipe emission vehicles (battery electric vehicles, plug-in hybrid electric vehicles, and hydrogen fuel cell vehicles) as a percentage of all new vehicles for sale in the state. While the standards would be the same as those set by California, New Mexico has some flexibility in determining certain parts of the standards.  
 
For a recording of the meeting and to view the regulatory timeline, visit: https://www-archive.env.nm.gov/clean-cars-new-mexico/

See the White House announcement on clean cars and fuel efficiency at: https://www.whitehouse.gov/briefing-room/statements-releases/2021/08/05/fact-sheet-president-biden-announces-steps-to-drive-american-leadership-forward-on-clean-cars-and-trucks/
---
Pesticide Use Policies Protect Children's Health


Pesticides can sometimes be helpful inside and outside of a home or business, use of pesticides can also have significant impacts on children's health.

Children are especially susceptible to health problems related to pesticide use because their bodily systems are still developing, they are less able to excrete pollutants compared to adults, they breathe in more air than adults, and they spend more time playing in places where pesticides are present such as fields and parks. Their hand-to-mouth contact is also much more frequent.

The short-term health effects of acute exposure to pesticides may include headaches, dizziness, and nausea. Long-time exposure to pesticides is more serious, possibly causing learning disabilities, behavioral changes, asthma, organ damage, and birth defects.

Strong federal policies related to pesticides are lacking, so many communities and states have taken action ranging from requiring that data on all pesticide use be kept and reported, restricting pesticide use to a certain list of products, reducing pesticide use through proactive design measures, and requiring pest managers to use them only as a last resort.

The New Mexico Pesticide Control Act, administered by the New Mexico Department of Agriculture, currently prohibits local governments from taking additional measures to protect the public from pesticides.

Though progress at the state and federal policy levels has been slow regarding the dangers of pesticide use, there are ways to continue to push for better pesticide regulations.

The Southwest Environmental Law Center published A Citizens' Guide to Pesticide Use and Regulation in New Mexico with key recommendations on protecting public health. See https://www.wildmesquite.org/files/English_Pesticide_Guide.pdf.

The Public Schools Pesticide Management Act (PSPMA) (SB 326), sponsored by New Mexico state Senator Brenda McKenna, would help protect children from exposure to toxic pesticides at their schools. Though the bill did not make it through the most recent legislative session, it brought visibility to the issue of pesticide use and their impacts on children in our state. See: https://beyondpesticides.org/dailynewsblog/2021/02/new-mexico-bill-will-protect-children-from-toxic-pesticides-where-they-learn-and-play/

On the federal level, the Protect America's Children from Toxic Pesticides Act (HR 7940), introduced on Aug. 4, 2020, by former New Mexico Senator Tom Udall and Colorado Representative Joe Neguse, proposed an overhaul of U.S. pesticide rules, ultimately mandating new rules to protect people and the environment.  

For further information on safe pesticide use, see The IPM Institute of North America at https://ipminstitute.org/.  
---
UPCOMING EVENTS: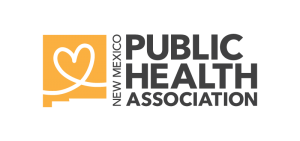 The New Mexico Public Health Association (NMPHA) is hosting NMPHA Fridays: Policy, Action & Equity, from noon to 1pm every Friday from Sept. 17 to Nov. 19, 2021. Participants will learn about the New Mexico state legislative process and how to advocate for stronger public health policies and health equity. Each session features a guest presenter, Q & A and discussion. See http://www.nmpha.org/event-4349624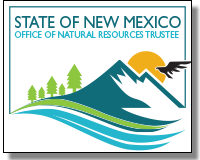 The New Mexico Office of the Natural Resources Trustee (ONRT) is in the preliminary stages of soliciting ideas for projects that will restore New Mexico natural resources injured by the 2015 Gold King Mine release.
See link for further information: https://onrt.env.nm.gov/invitation-to-propose-ideas-for-natural-resource-restoration-projects-related-to-2015-gold-king-mine-release/